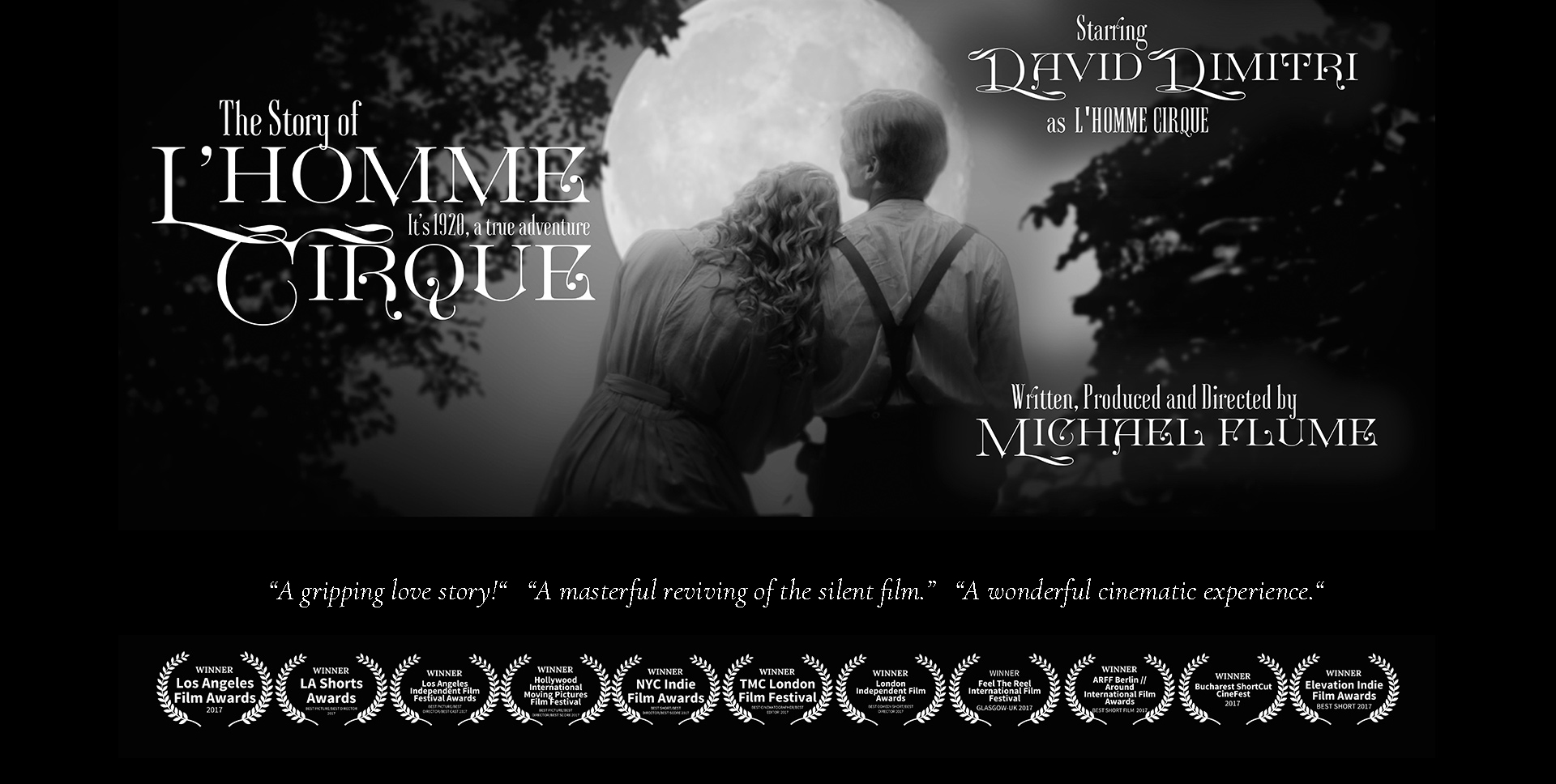 The Story of L'Homme Cirque
The award winning SHORT Film
A black and white 30 minute silent movie, as in the times of Charlie Chaplin and Buster Keaton. In the lead role David Dimitri, son of the legendary Swiss Clown Dimitri. This simple and beautiful story has been transformed and re-coagulated by the unique vision of director Michael Flume.
Its 1920, David dreams of his own circus, he lives in the barn of Mr. Max's farm. Claudine the daughter of Mr. Max and David fall in love, not a simple love, Claudine is to marry the rich and evil Henry. David has to save her! A dramatic love story bringing back the feel of the good old silent movie era. A unpredictable and wonderful cinematic experience.
After the world premiere at the Charlie Chaplin Theater in Hollywood, "The Story of L'Homme Cirque" has won awards at various international Film Festivals, among others for BEST PICTURE and BEST DIRECTOR.
"The Story of L'Homme Cirque" Qualified for the Academy Awards 2019 – category Live Action Short Film.
SWISS International Air Lines and Edelweiss Air presented this film successfully in their onboard entertainment program.
To view "The Story of L'Homme Cirque" please contact us.