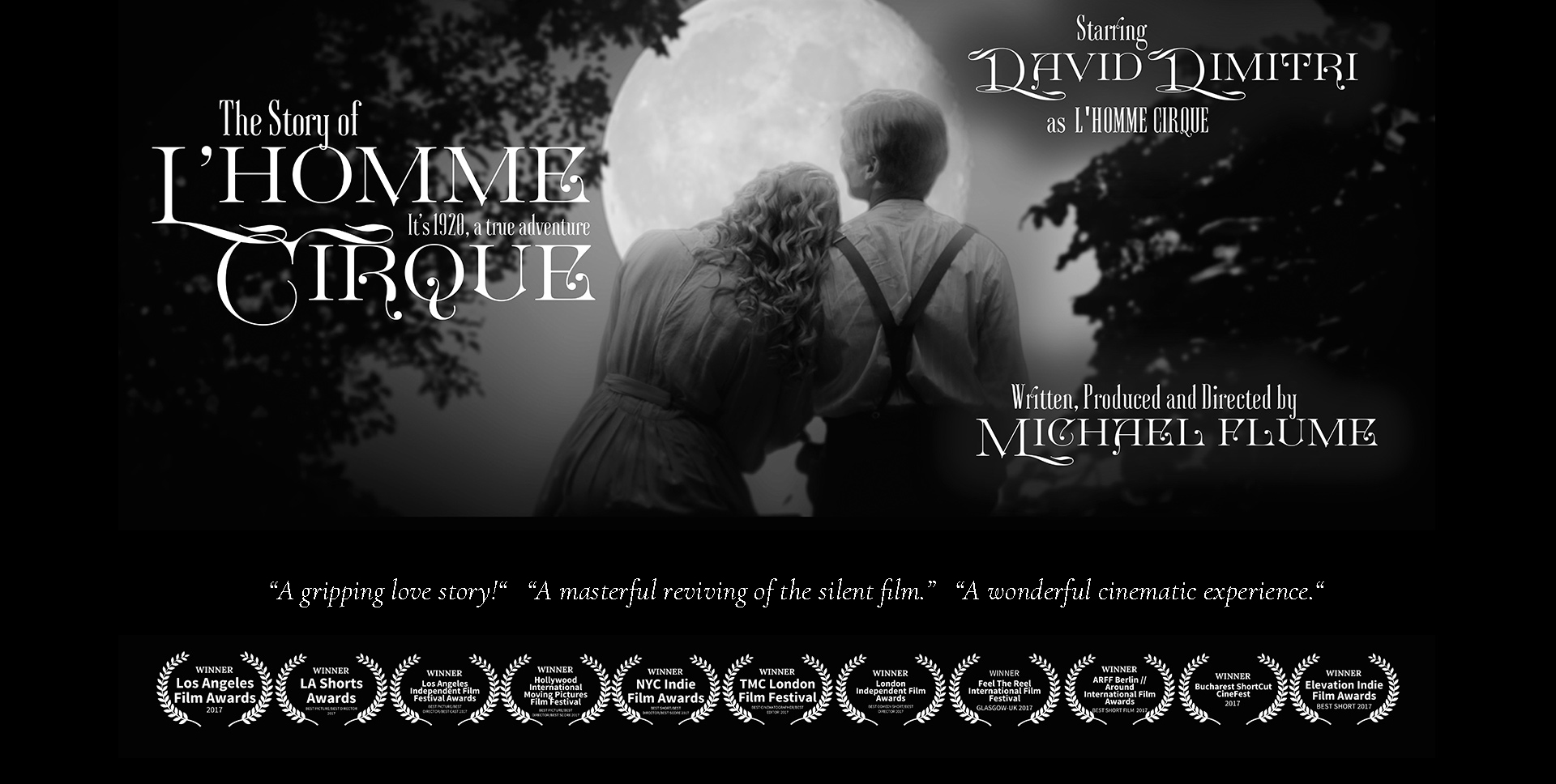 The Story of L'Homme Cirque
A dramatic love story with heart, humor, and acrobatics.
It's 1920, David dreams of his own circus. A 30-minute black-and-white silent film, bringing back the feel of the golden silent movie era. In the lead role David Dimitri, son of the legendary Swiss clown Dimitri.
Academy Award Winner (2009) Kim Howland is our Director of Photography. The film score is composed by Olivier Truan and performed by the Macedonian Symphonic Orchestra.
After premiering at the Charlie Chaplin Theater in Hollywood The Story of L'Homme Cirque won numerous best awards at international film festivals.
The Story of L'Homme Cirque qualified for the 2019 Academy Awards, in the Live Action Short Film category.
SWISS International Air Lines and Edelweiss Air presented this film successfully in their onboard entertainment program.
The Story of L'Homme Cirque has proven to be an audience favorite, and is now available for streaming services.
To view The Story of L'Homme Cirque please contact us for the password.
Login page