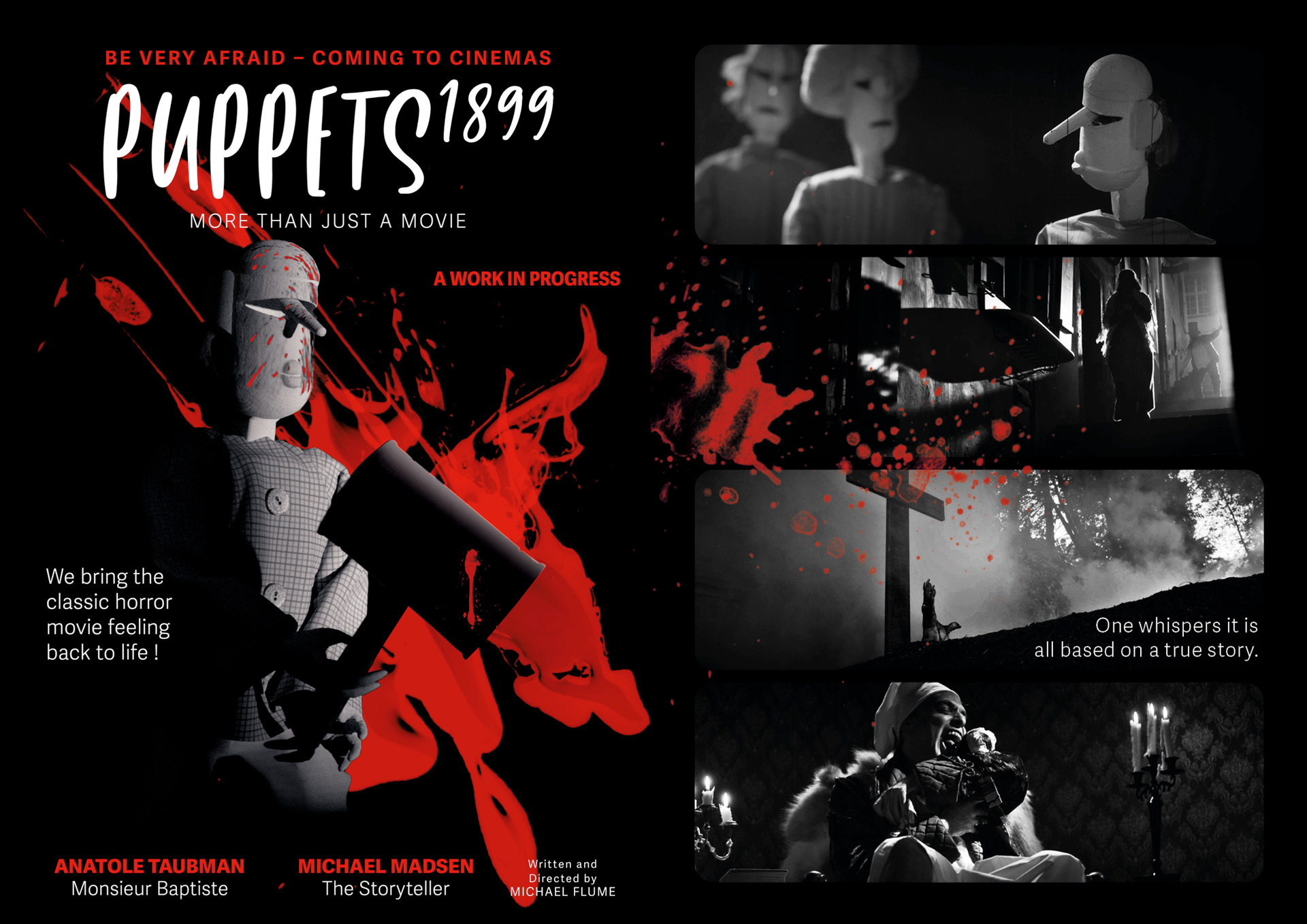 Puppets 1899
More than just a movie
A genuine film noir with subtle parallels to the expressionist horror cinema of the 1920s and 1930s. A dark and dangerous romantic love story, set in an old Europe that has long since disappeared behind the mists of time.
Puppets 1899 is presented in black & white, with specially composed music and strong acting skills. A black and white silent movie, told by a storyteller. With its classic plot, the struggle between good and evil, love and jealousy, this feature and art film is a strong reminiscent of the old classics.
A WORK IN PROGRESS: The first part of Puppets 1899 has been successfully completed, totaling approximately 54 minutes of footage.
To view a work in progress trailer and for further informations please contact us for the password.
Login page